Top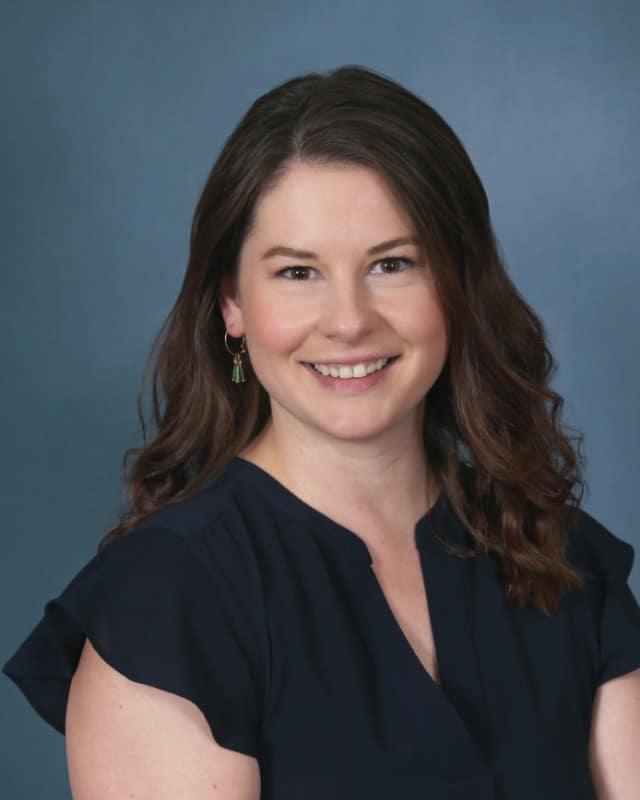 Ashley Duschesne
Preschool Threes Teacher
Ashley Duchesne is thrilled to be joining the World Academy team just in time for the 2022-2023 school year!  After attending NYU's Tisch School of the Arts where she majored in Dance, Ashley attended classes at NCC in Early Childhood Education.  Ashley has years of experience working with children both in a classroom setting through teaching and out in the world through her work in the entertainment industry.  She looks forward to continuing her education through workshops, classes, and certifications.
Ashley lives in Mont Vernon, NH with her husband, two beautiful boys, their dog Pippa, and their fish Bruno.  She enjoys spending time with her loved ones, listening to podcasts, creating a variety of art, and spending time out in nature.  Ashley loves plants and books, and all things fall and winter.
Ms. Ashley loves to bring her background in the arts into her teaching, whether it's with songs and movement or visual arts. "I believe all children are remarkable in their own way, and I love getting to know their unique personalities while working with their individual learning styles to help them grow and thrive."  Ashley believes it is our job as educators to help children reach their fullest potential by focusing not only on traditional academics, but social and emotional intelligence as well, to prepare them for their place in this big wonderful world!