Top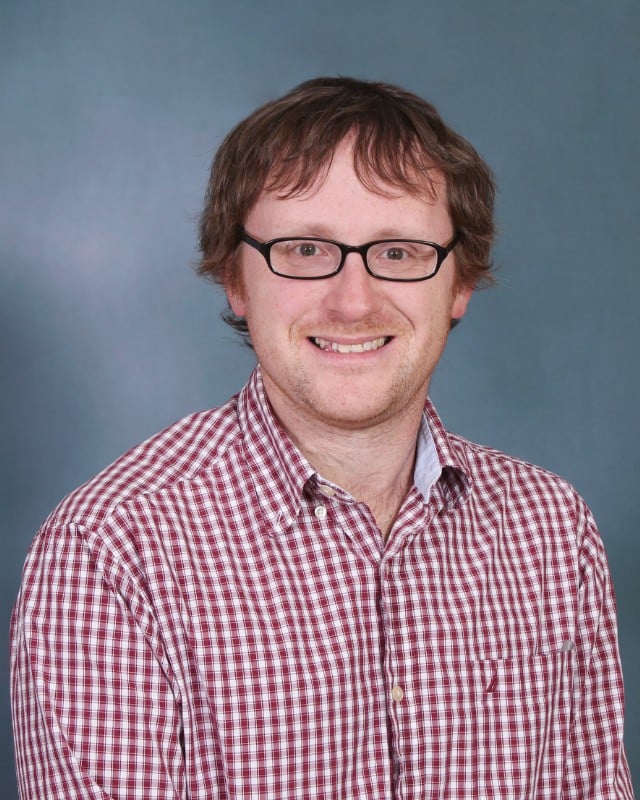 Daniel Kilgour
Social Studies Department Head, Middle School Teacher and D&D, eSports and Chess Clubs Moderator
Daniel joined the World Academy community in 2018 after ten years as a Special Education teacher at Pelham High School. He received his Bachelor's Degree in English with a minor in Secondary Education from Worcester State University in 2004 and has been a licensed educator in New Hampshire since 2007. He also received his certificate in Paralegal Studies from Boston University in 2013. Mr. Kilgour is planning on pursuing a Master's Degree in History at some point in the near future and is the Social Studies Department Head! In the meantime he presents some incredibly interesting classes, conversations, and clubs for our students!
Outside of World Academy, Mr. Kilgour enjoys spending time with his wife, daughter, and son alongside writing, playing guitar, tabletop gaming, video gaming, hiking, and playing chess. Mr. Kilgour co-coached the World Academy Chess Team to the New Hampshire State Team Scholastic Championship in 2019 and 2023 and has a total of six New Hampshire State team titles!
Daniel also oversees the World Academy Geography and History Bees. In 2021, Mr. Kilgour founded the eSports Club for students with talents in video gaming. This past school year, he guided World Academy to the Vanta League Fall Rocket League Championship, as well as, to a third place finish in the Vanta League Spring Championship as well!
In the classroom, Mr. Kilgour believes that teaching students through a curriculum that focuses on personal growth and creativity is essential to learning. His vast knowledge of literature, history, writing techniques, and personalized learning are applied through differentiated instruction and assessment. Mr. Kilgour believes that a student does best in the classroom when one's creativity and personal interests are accentuated and integrated into classroom instruction and assessments. He also firmly believes that a classroom cannot be successful without collaboration among students, staff, and parents. Daniel encourages his students to embrace diversity through literature and studying the world around them as he feels this translates into appreciating
diversity in the world beyond World Academy's walls. He is an incredible asset in support of our diversity philosophy and mission! His students love his classes and him as a teacher!