Top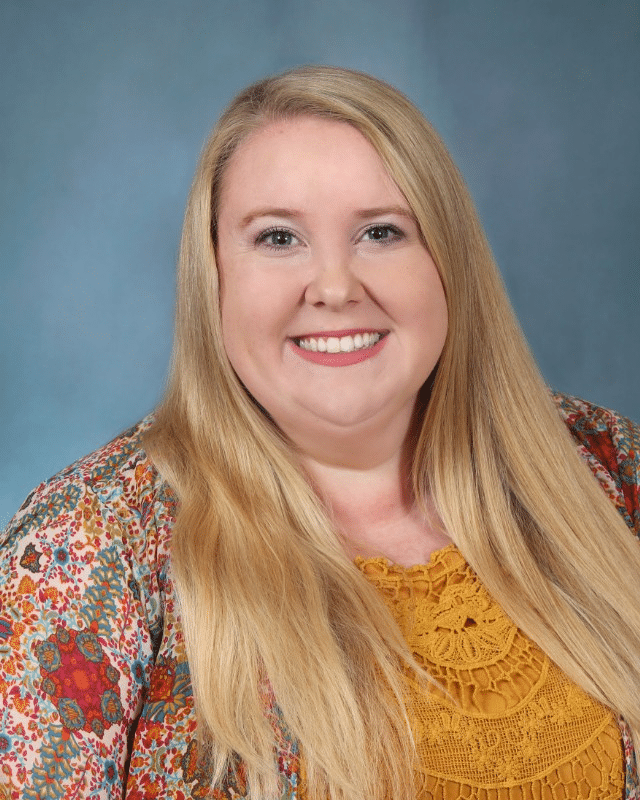 Danielle Tucker
Elementary Teacher
Danielle has been a teacher at World Academy since 2011 and is a graduate of Rivier University with a degree in Elementary Education and Special Education. She holds Kindergarten through Eighth Grade Experienced Educator Certification. In October 2019, she earned her Master's Degree in Educational Leadership from Southern New Hampshire University and is currently pursuing a certification in School Administration.
Danielle began her career at World Academy as a Kindergarten teacher. After three years in Kindergarten, she moved to First Grade and has been happily teaching there ever since. She is involved in many committees throughout the school, including Fellowship, Social Studies Curriculum, and the Father/ Daughter Dance Committees. Before coming to World Academy, she taught for three years in Groton, MA. Fun fact: That was the same elementary school Danielle attended when she was younger!
Danielle grew up in Groton, MA and enjoyed every second of it. She wanted nothing more than to raise her family in the same place she did. She resides there now with her husband, Josh, her daughter, Emma and their dog, Maggie! She loves to spend time with her friends and family, read and watch New England sports games. Most of her time is spent 'adventuring' with her daughter OR cheering her on as she plays multiple team sports, year-round.
Mrs. Tucker's philosophy of education has been evolving since the first moment she stepped into a classroom. She thinks that a teacher's personal philosophy should be forever growing as the students in her class are ever progressing.
She feels that Educators should continually make efforts to inform themselves of new technology and teaching practices
to help facilitate learning in their classrooms. She also understands that what works for one group may not work for
the next, and that is okay! One of her favorite sayings is, "If you dare to teach, then you must dare to learn!"