Top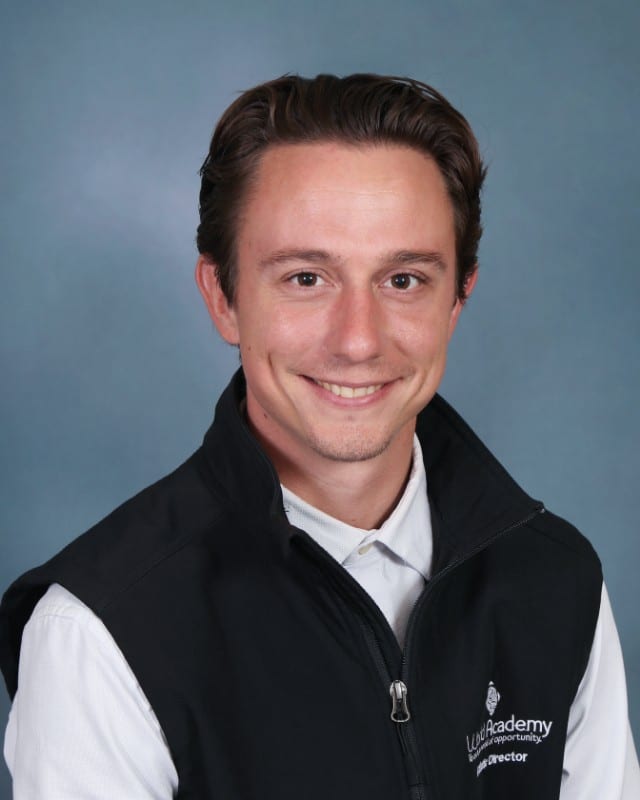 Erik Congdon
Athletic Director & PE Teacher
Coach Congdon, our Athletic Director and K-8 Physical Educator, is a graduate of Plymouth State University with a Bachelor of Science in Physical Education and a K through Grade 12 NH Physical Education Teacher Certification. Additionally, Mr. Congdon is the Co-Chair of Basketball for Tri-County Athletics. His future plans include pursuing his Master's Degree.
Erik is from Nashua, NH. He is competitive at heart and likes to face all challenges head on. Our many trophies and banners attest to his incredible talents!! He is always finding extra curricular programs to support our students in gaining additional skills and improving their talents. He is the key to our Division 5 school being in Division 2!!!!Amazing!
Coach C. is an individual who desires to promote safety first, strong sportsmanship and a healthy lifestyle, both inside and outside of the classroom. These values afford him the ability to nurture students to achieve individual and team goals. He encourages student learning by incorporating team sports and team activities that reinforce the importance of health, conditioning and physical fitness. His ultimate goal is the promotion of individual participation, teamwork, and organization to ensure that each student is able to comprehend the presented information, enhance personal skills and, most
of all, have FUN while learning valuable life lessons and skills.
During our school's 8 years in the Tri County League, Coach Congdon has taken the NorthStars to 23 Championship Titles. Our gym is proudly full of winning banners under his direction. His talent to lead youth is extraordinary and we are so lucky he is in our "World!"