Top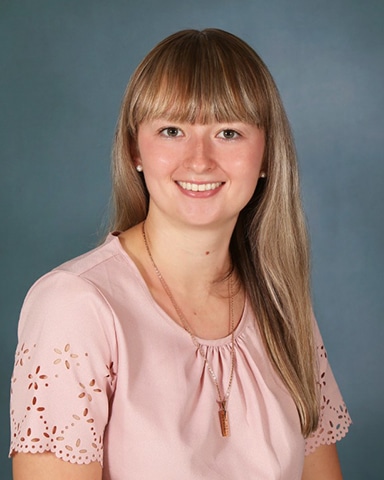 Kendall Liggett
Elementary Teacher
Kendall Liggett has been working at World Academy since 2017 when she started as a summer substitute in the ECE program. In 2020, she became a Lead Teacher in a Preschool 4s classroom and has continued to excel as a teacher and school advocate ever since.
She has actually been around us for much longer. As a child, Kendall attended World Academy (formerly Small World) summer camp from ages 6-14, spending the last three years as a CIT (counselor in training program) which introduced her to child care and education. She is a graduate of Rivier University with a degree in Early Childhood Education with a concentration in Natural Science, and is currently working on her Master's Degree at Southern New Hampshire University in Curriculum and Instruction with a concentration in Educational Leadership.
Kendall was born in Jacksonville, FL, but moved to New Hampshire when her father's job transferred him up north. She currently lives in Manchester, NH with her fiance, Jay (her soon to be husband in October!) When she's not teaching, Kendall loves going to the beach, reading, cooking and spending time outside!
Her philosophy of education is that not only do students learn from teachers, but teachers learn from students. Having an environment that is welcoming and safe for students to be able to take risks allows for growth and for students to build their self-esteem. All students grow at their own pace and it is the role of the teacher to provide resources to help this process. Kendall believes the most important part of a teacher-student relationship is trust and respect, and she strives to implement that from day one.
Miss Liggett is thrilled to be teaching Kindergarten, which
she has been preparing for since she started teaching here.
She will be working as a team with Jen Tully!