Top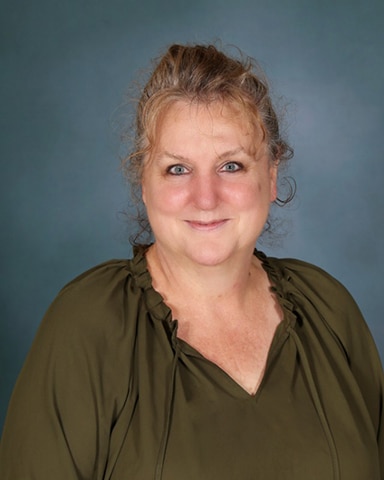 Lynn Tabiatnejad
IT Support & Computer Science Teacher
Lynn is World Academy's Computer Science Teacher and  IT Support.  She is a graduate of Southern New Hampshire University.
"Mrs. T." grew up in an Army family that eventually settled in Salem, NH. She enjoys traveling and spending time with her 2 college-aged children, two black cats and one cat-sized dog.
For the past 10 years, she has taught Computer Science and Technology and during the summer months, she has taught Scratch, HTML/CSS/Javascript, and Python classes.  Prior to teaching, Mrs. Tabiatnejad worked as a software contractor at Fidelity Investments.
In addition to teaching, Lynn has been a robotics coach for many FIRST Lego League, VEX IQ and CoderZ competitive robotics teams.  In 2015, she was awarded NH/VT FLL Coach of the Year at the FIRST Lego League NH/VT State championships. Her teams have consistently qualified for the State Competition and Tournaments, and her CoderZ team finished first in the State in 2018.
Ms. Tabiatnejad believes in making her students "Future Ready".  The ability to use software to solve problems and create tools is a skill that becomes more important and prevalent every year.  Exploring Computer Science also allows students the opportunity to  learn about the computer industry, current events, and history, and what it means to be a good 'Digital Citizen', with relation to both consequences and responsibilities.