Top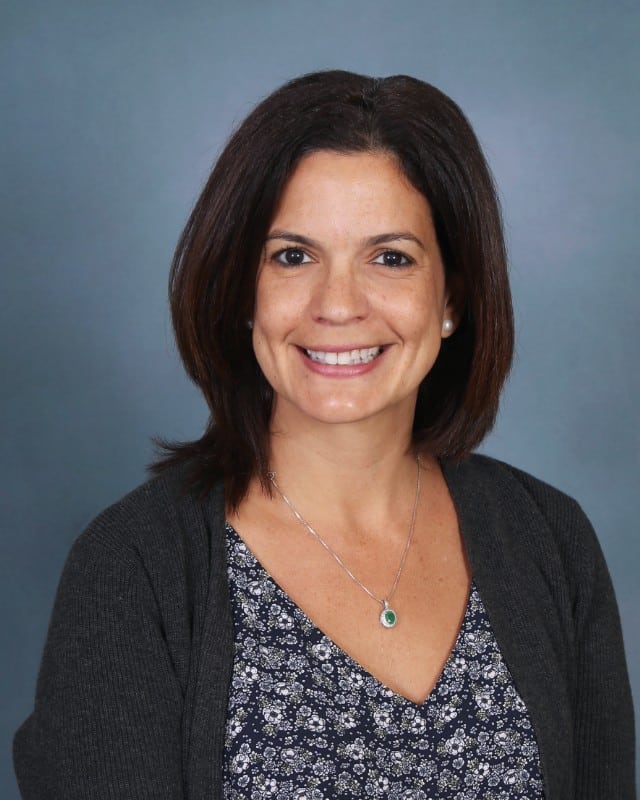 Mary Hulfachor
School Counselor
Mary Hulfachor  has been a part of our school community since 2014. She originally taught Elementary Spanish at World Academy for years, and has since expanded her educational platform to include School Counseling.  She obtained a Master's Degree in School Counseling from Rivier University and successfully completed her practicum at World Academy a few years ago. She also holds a New Hampshire certification for School Counseling and now focuses entirely on her Guidance work with our entire school community through our World Academy Guidance Department. Mary also holds a Bachelor's Degree in Psychology from the University of Southern Maine.
Mrs. Hulfachor was born in Venezuela, South America where she lived for eighteen years.  She currently lives in Nashua with her husband, two sons and her dogs, Dusty and Lulu.  Mary enjoys the outdoors, traveling and watching her sons play sports.
Mrs. Hulfachor encourages students to adopt a "Growth Mindset" as she believes that " learning occurs when students develop their skills and talents through effort and persistence in a positive and encouraging environment.  Learning can be so much fun!" She also brings one-on-one social-emotional support to all our students and families and is eager to teach and share valuable tools and strategies that are a key to both academic and personal success in today's world.
During her SEL classes, Mrs. Hulfachor, utilizes positive communication and engagement and promotes emotional intelligence.  Her favorite educational quote is, "Tell me and I forget. Teach me and I remember. Involve me and I will learn." by Benjamin Franklin.