Top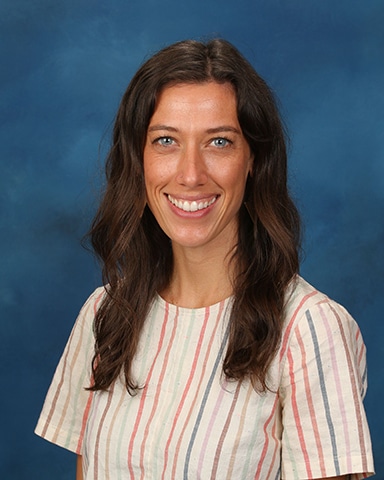 Meagan VanDeventer
Assistant Principal
Meagan joined the World Academy community in 2022 as the new Assistant Principal. She holds a Bachelor's Degree in Art Education from Roberts Wesleyan College with K-12 Teaching certification, English Learner Authorization, and Cross Cultural Language and Academic Development Certification. Her Master's Degree is in Educational Leadership from American Public University. She comes to us with several years of teaching and leadership experience in New York, California, and New Hampshire.
Meagan grew up in, and currently lives in Manchester, New Hampshire, with her husband, Randy and two children, Jack and Lucy. She enjoys spending time with family and friends, creating art, and running. She likes to travel and learn about different cultures, and has spent time in Italy, Spain, Thailand, France, Mexico, and Uganda.
Meagan believes that every student can learn and reach high levels of achievement, creativity, and engagement with the right support and care. As an educator and administrator, she hopes to instill a growth mindset in students that enables them to have the determination and persistence to continue to grow and learn throughout life. "Every student has amazing potential and to take part in fostering that is an incredible gift", notes Meagan. She looks forward to building strong relationships with the students, teachers, parents/guardians, and local community.