Top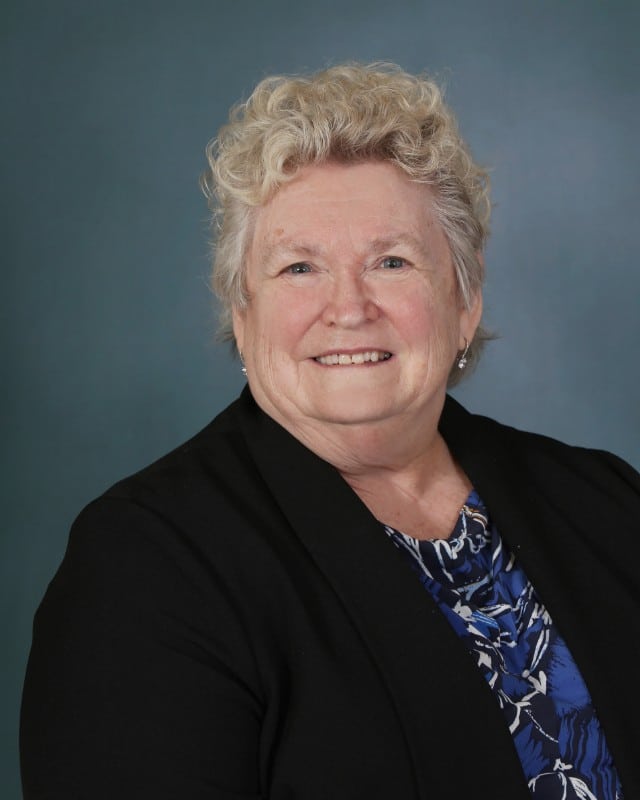 Nancy Brooks
Middle School Teacher
Nancy received her A.A. in Liberal Studies from Asnuntuck Community College,  a  B.S. in Elementary Education K-8 from Eastern Connecticut State University and her Master of Arts Degree in Education, with a focus on Curriculum and Instruction, from St. Joseph College in W. Hartford, Connecticut. She studied Horticulture at the University of Connecticut, is a PIMMS Fellow/ Math and Science, and a SEAQL Fellow/Statistics, from Wesleyan University in Middletown, Connecticut. She has been recognized for her work with the "Excellence in Teaching Middle School Science Award" and was a state finalist for the "Presidential Award for Excellence in Science and Math Teaching Program".  She holds a Professional Certification in Elementary Education K-3, Middle School  4-8,  and History 7-12.
Mrs. Brooks has taught fourth, sixth and eighth grade Science for 28 years. She has also been a Drama Director for 17 years.  Upon early retirement she moved to New Hampshire and taught eighth grade Science in Nashua; and Biology, Chemistry, and AP Environmental Sciences at the Hollis-Brookline High School.
Nancy grew up in Malden, Massachusetts until her marriage.  She moved to Connecticut where she taught and raised her family. Her two children, and her three grandchildren, also live in the area.  She enjoys watercolor drawing, growing African violets, science fiction and the beaches of Ogunquit, Maine.  She is an active member of the Order of the Eastern Star, Masonic, where she chairs many charities.
She is very passionate about teaching middle school students.  She believes every student is capable of success in school and life, no matter the state of  mind or body.  Her past students, even today, seek her out for advice.  She allows students to work at their own pace, while instilling in them the confidence to go further. She fosters the use of imagination and curiosity in her classroom. Respect and responsibility to others is also encouraged every day. Safety and health matters are important and emphasized. Positivity is essential, daily.  She encourages her students to open their minds to all the things around them, to believe in themselves, and to dream of all the possibilities available to them in our ever changing world.