Top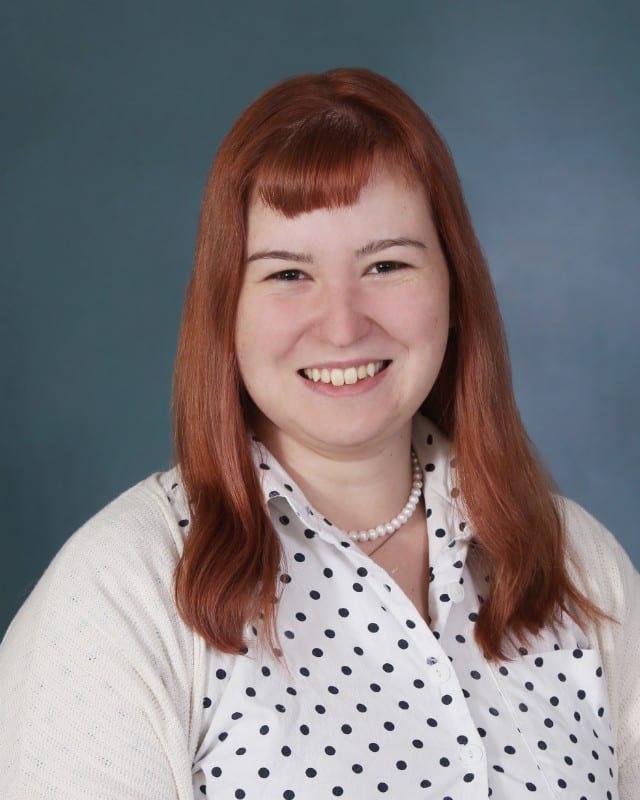 Rachael Bottino
Middle School Teacher & Math Team Moderator
Rachael loves being part of the World Academy learning community!  She studied Linguistics, Spanish, and Education at Gordon College for two years, and graduated from Granite State College with a degree in Secondary Mathematics Education. She is certified as a Math teacher by the State of New Hampshire for Grades 5-12 and teaches Math and Social Studies.
Mrs. Bottino grew up on a hobby farm in Derry, NH, and she currently resides in Manchester, with Mr. Bottino, their dog Gryffin, and their cat Leo. She enjoys learning new recipes, going on adventures in nature, and working with her sewing machine. She also loves video games, like Minecraft, and reading good books! She and Mr. B volunteer as part of the Manchester Vineyard food pantry and homeless ministry. Rachael loves living in NH!
Mrs. B's philosophy of education is centered on creating a welcoming environment where students feel comfortable, engaged, challenged, and ready to learn. She believes that her mission in education is to support students' academic and social-emotional growth in a classroom that makes learning accessible, relevant, and most of all, fun! She strives to inspire students to chase after their own learning goals and inner potential. Mrs. Bottino seeks to encourage an attitude that encourages students on a path of lifelong learning. Rachael loves to learn new things and she takes the advice that Magic School Bus' teacher, Miss Frizzle, gave when she said, "Take chances, make mistakes, and get messy!"
In terms of Mathematics, Mrs. Bottino believes that content mastery depends on a combination of strong foundational skills and real-world context, with an emphasis on the intersection of math skills and everyday life. She strives to provide lessons in a relatable way through modern technology, peer-to-peer collaboration, and game-based learning. Her goal is to fully prepare her students for the learning opportunities they will have in high school and beyond.