Top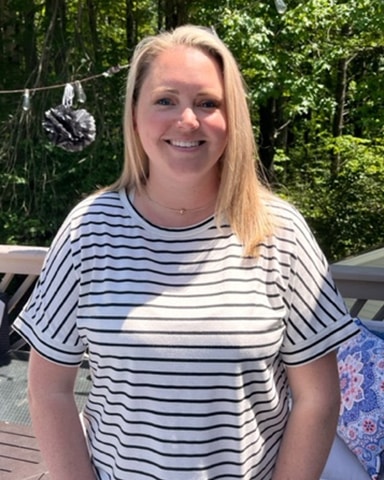 Rhiannon Sumner
School Counselor
Rhiannon is joining World Academy in the Fall as the full-time School Counselor. A graduate of Southern New Hampshire University with a Master's Degree in Adolescent Psychology. Rhiannon holds a Bachelor's Degree in Social Work and successfully completed her internship in the City of Lawrence working with youth and their families.
Rhiannon grew up in Lawrence, MA and currently lives in Derry, NH.  She enjoys spending her free time with family and friends, especially her five nieces and nephews. Rhiannon also enjoys going up to the beach, North Conway and spending time outdoors, shopping, reading and embracing the warm weather.
During her last ten years working with youth and families, Ms. Sumner has connected with students in a variety of settings and taught a wide range of curriculums. She has much experience as a special educator and as a school counselor and we are so grateful to have her in our "World!" Rhiannon believes that students learn best when they are encouraged and supported. Meeting students where they are and adapting content to their learning style is so important for them to reach their full potential. Our world is ever changing and we must teach our students how to adapt  and be resilient.  Our work is to provide them the skills and tools they need to be the best version of themselves and to build  positive, healthy relationships in a safe, educational setting. Rhiannon also enjoys teaching social emotional learning and mindfulness classes and skills to students.  She is eager to join the World Academy community and support our families.