Top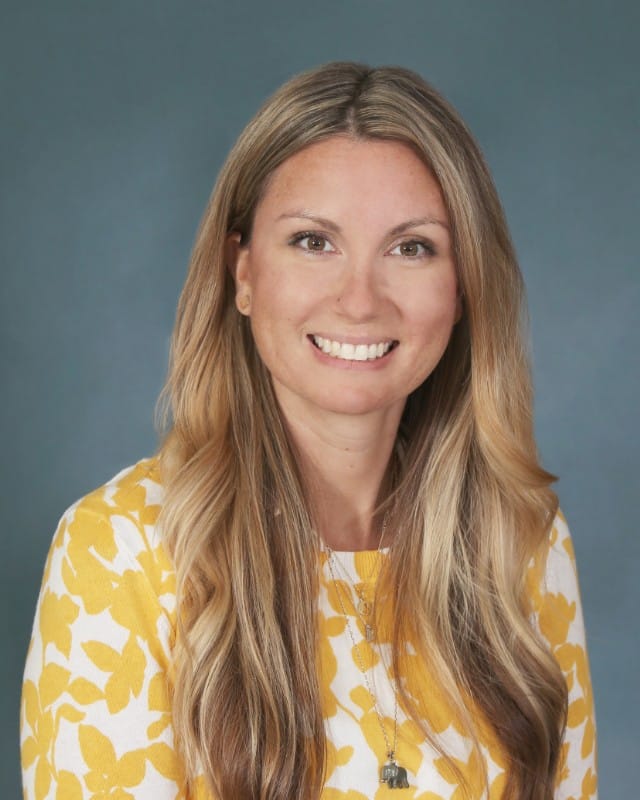 Tara Osinski
Mathematics Department Head, Middle School Teacher, and Cross-Country, Ski Club and Track and Field Mentor
Tara is excited to begin another year as a World Academy Middle School Teacher and Math Department Head!  Mrs. Osinski has previously taught Math, Science, and Social Studies.  She has also had the privilege of serving the World community through involvement with cross country, ski club, and track and field.  Tara has previously been involved in research in the field of education. Through the American Federation of Teachers' Leader Program, she conducted and presented action research on the impact of curriculum and associated instructional practices on student engagement, academic achievement, and school climate.  She graduated summa cum laude from the University of New Hampshire with a Bachelor's Degree in History and from Rivier University with a Masters in Education.  She is currently working on a second Masters of Science in Educational Leadership at the University of Southern Maine.  She is certified K-8 and enjoys Highly Qualified Teacher status in multiple subject areas.
Mrs. Osinski is a Nashua native who lives in the community with her husband and sons.  When she is not in the classroom she enjoys outdoor adventuring of all kinds, including skiing, hiking, camping, and biking with her family.  She is always ready to learn something new!   It is this passion for adventure and  knowledge that drove her to become an educator.  She believes inspiring students to explore, to take a risk, and to fall in love with knowledge are some of the greatest gifts teachers can provide for their students.  Her energy, enthusiasm, patience, compassion, and love for learning, coupled with the interests of her students, set the tone for her classroom!
Mrs. Osinski's educational philosophy strongly centers around the importance of inquiry-based learning and evidence-driven analytical thinking.  She builds a curiosity-focused, student- centered environment that challenges her students to think critically and creatively, solve problems, ask original questions, and understand the application of their learning to their present and future lives.  She uses diverse instructional strategies to reach all learners and to create excitement and connections to the curriculum.   She deeply values the importance of student voice in her classroom and develops meaningful, supportive relationships with each of her students and their families, encouraging all to flourish.