WA Alumni Association Comedy Night 2023
Friday May 5th, Doors Open 6:30pm
We've been busy behind the scenes preparing for the World Academy Alumni Association's Annual Silent Auction and Comedy Night. The WA Alumni Association is a non-profit 501c3 organization whose purpose is to support educational initiatives, provide scholarships and tuition assistance for students who might not otherwise have the opportunity to attend World Academy, and to award scholarships to valued alumni to attend post-secondary programs.
Held at the World Academy campus at 138 Spit Brook Road in Nashua, this year's Comedy Night will feature local comedian, Juston McKinney. McKinney has been featured in multiple appearances on The Tonight Show, two Comedy Central specials, and two Amazon Prime specials! Click here for additional information on this year's performer!
It promises to be a great night of joy and laughter! Please join us! You can purchase your tickets, online, by clicking here. Childcare will be available on-site at an additional cost. Thank you, in advance, and hope to see you there!!!
Platinum Sponsors
Gold Sponsors
Silver Sponsors
Bronze Sponsors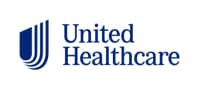 In-Kind Sponsor
Top