Top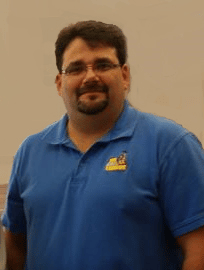 Daniel Hughes
Robotics Leader
Dan partnered with World Academy in 2014 to bring exciting educational opportunities to our community. He currently provides a Robotics curriculum to all of our students from Kindergarten through Eighth Grade, making us one of the first schools in the state to embed Robotics into our curriculum for such an age range!!  LEGOMAN Dan, as he is known by the students, has a Bachelor of Science and has been teaching LEGO Master building and Robotics since 2009. Since coming to World Academy, Dan has introduced five different robotics platforms to our students at every grade level! His teams have competed and excelled in national and global competitions.  In 2021 our World Academy team finished 2nd in the world in the Sphero Global Challenge.
Mr. Hughes has lived in New Hampshire for more than 45 years and is married with two children. In his spare time, he travels to Maine and is a football booster in his hometown.  Dan has developed several programs to allow students all across New Hampshire to learn robotics.
"Robotics is an amazing way to introduce children to engineering. It not only provides key STEM skills, but it also is a great way to help develop critical life skills such as teamwork, communication, problem solving, collaboration and much more. Our programs, designed by NH LEGO League and RIZE Robotics, focus on the true value of robotics, which are partnership and perseverance." LEGOMAN Dan espouses the philosophy that failure is of value when it drives us to try again and again until we succeed.