Top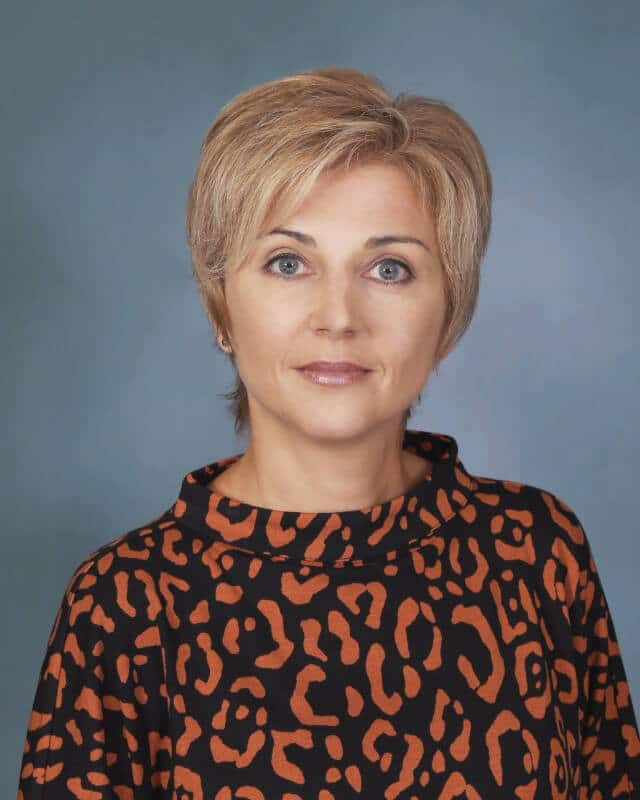 Maria Bronfine
Elementary & Middle School French Teacher
Maria is a graduate of the Sorbonne University in Paris, France with a Diploma of French Language and Civilization, and a Master's Degree in German Language and Literature. She holds a New Hampshire Experienced Educator Certificate in both French and German and has been very successfully teaching the French language in our 'World' for the past 9 years.
Born in Ukraine, Madame Bronfine grew up speaking Ukrainian, Russian, and Polish. She was later fortunate to study in Germany, Austria, and France. Her parents immigrated to France when she was eighteen, and since then, France has truly been her second home and a great source of her inspiration. Maria lives in Hollis, NH with her husband and their two kids.
Being very enthusiastic about teaching languages, Mme Bronfine enjoys sharing her love of languages with our students. Having a keen respect for each individual student
and an appreciation for the differences among us, she believes in creating an environment in which all students feel engaged, safe, supported, and challenged.